Reading broadens our perspectives, introduces us to new experiences, and changes what we think is possible for our own lives. I'm pleased to share with you the exciting first steps the Florida House has taken to improve literacy across our state.
The Florida House of Representatives has partnered with Age of Learning to bring FREE access to its online digital library to every Florida child, regardless of age, income, or reading level, from now through 12/31/2021.

To take advantage of this initiative, all a Floridian needs to do is visit ReadingIQ.com/newworlds and create a free account.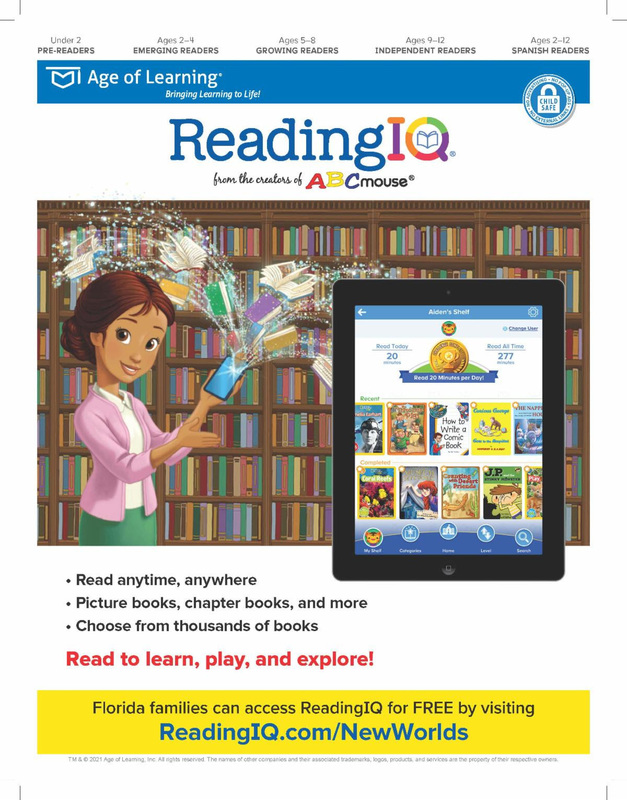 In addition to thousands of book titles at ReadingIQ.com, Florida's kids will have access to the feature that helps them select books at their current reading level and provides a pathway for progress. The ReadingIQ library also contains a feature that reads the books in its library to the child. While not a replacement for parental storytime, it is a feature that can assist children whose parents cannot provide that support.
This partnership does not involve any appropriations or expenditures of any public money nor does it involve any preferences, contracts, or other benefits for Age of Learning. Instead, it is a generous act of corporate philanthropy.

#ProudtobePCSD